15-month old babies seems to be infants acting like toddlers. They move around a lot, pick up speed and finds joy in independence. Just like any other age, they need age-appropriate activities to maximize their ability in acquiring new skills and knowledge.
If you have a 15-month old baby or has one in your list for gift-giving this Christmas, then the gift ideas below will definitely make it easy for you to pick up the chosen one!
Gift Ideas for a 15-Month Old Baby
Very Hungry Caterpillar Large Plush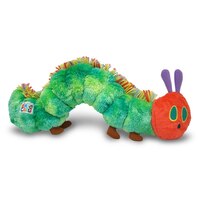 Since a 15-month old baby likes to walk while carrying a toy, I would suggest plush toys in any size. Let's start with this bright-colored caterpillar. You can tell that this toy plush has good quality by touching it. Any baby will enjoy playing with it as it is really soft! I like it because it is colorful and will surely catch the baby's eyes. It is a perfect gift for babies and kids who love the storybook, The Very Hungry Caterpillar by Eric Carle.
Bashful Giraffe Medium Plush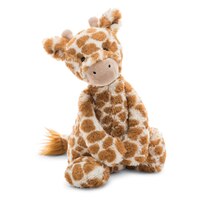 This is another plush toy that I would recommend to a 15-month old boy or girl. Its velvety fur is great for cuddling! Bashful giraffe's keeper can enjoy holding with it hand in hand all day long.
Squeak 'n Stack Blocks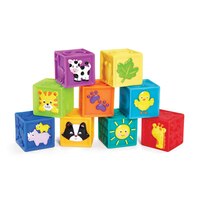 15-month old babies can or soon can build three to four cube tower. Let him/her practice this skill with this squeaking blocks that they can stack up as much as they want! It is made up of vinyl that is free of phthalate. With this Squeak 'n Stack Blocks, your baby will have plays that are fun and educational. One good thing about this product is that stepping on them is safe for anyone. Also, it is colorful and can be held by tiny fingers!
Rhoost Baby Grooming Kit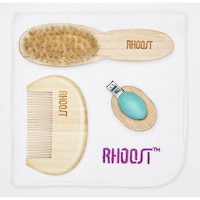 Just because 15-month old babies like to do hair brushing by themselves, I decided to include this one. This grooming kit is eco-friendly as it is made from all-natural materials and definitely safe for babies!
First 100 Words by Roger Priddy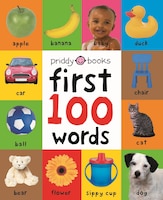 This is a baby board book that is great for teaching children to read and recognize colors, animals, things, and shapes. You can make a game where your baby points a picture and you say its name. It is a must-have book for learning the early language.
I Will Love You Forever by Caroline Jayne Church
–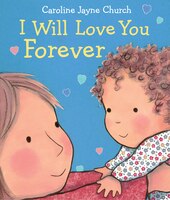 This is a beautiful book I received as a baby shower gift. It somehow feels like a sentimental book whenever I read it to my baby. My 15-month old actually love this book so much that she always hand it over to me so I can read it out loud for her. This one's a classic that should be found in every baby's bookshelf!
I hope the list can help you find the perfect gift! Let me know in the comments if you also recommend any of these!